Rescue, Rehabilitate, Rehome
Every dog that we rescue is different, just like us humans. Some come out and embrace the world with open paws, others are more reserved, timid, shy and sometimes even terrified. Most of the dogs we get are beagles, they are the breed of choice in a laboratory setting due to their trusting nature. Beagles as a breed have their own special quirks, we encourage anyone who is considering adopting a beagle to read up on the breed first to be sure that a beagle is the right fit for what they are looking for in a family pet.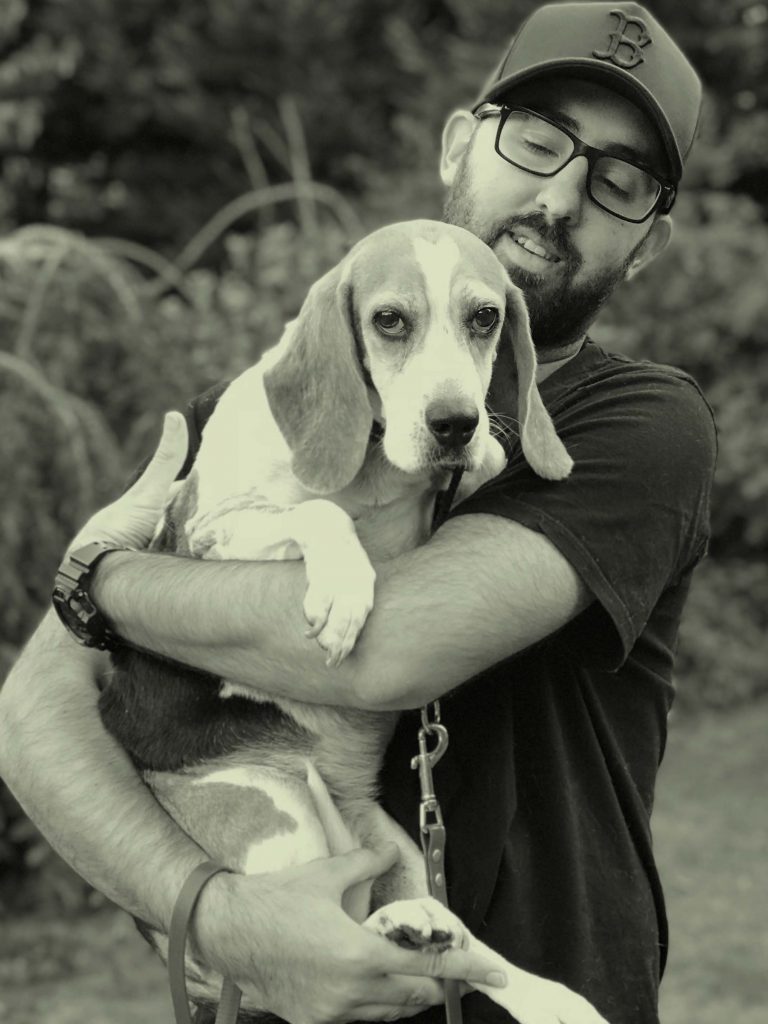 The purpose of Beagle Freedom Australia is to find the perfect forever home for all the animals in our care. To achieve this, it is necessary to have a set of procedures and policies in place to ensure that the dog's welfare is always the number one priority. Every individual is different and so every case has to be individually assessed.
We require that you fill out our online form first up. This gives us some insight to what qualities you are looking for in your family pet, and allows us to match the perfect dog to suit your expectations.
Next is a phone interview and a meet and greet. Some dogs require more than one meet and greet. If the dog is more timid, we do a few introductions to get them used to the changes ahead.
If all goes well, we will place the dog with you for an agreed trial period. During this time, BFA remain the legal guardian of all animals until the adoption is finalised.
We will answer any questions or concerns that the new family may have and if at any time during the trial period the arrangement is not working, a mutually agreeable time and place will be arrange to return him/her back into foster care.
Follow up contact is maintained with each family after the adoption is finalised. Ongoing Support and professional trainers are also available if needed.
FREQUENTLY ASKED QUESTIONS
Inc No: A0050374H • ABN: 95 730 602 243 • Source Code RE161991 
Below are the beagles and other dogs in our care that are ready to take the next step in their journey and join a forever family, or a foster family. All those listed here are ex-lab animals. We often have animals available for foster and adoption that are not yet listed here, so please still apply to foster if you don't see your perfect match below. If the feed below doesn't load, please click here.
Inc No: A0050374H • ABN: 95 730 602 243 • Source Code RE161991